Welcome To Cenla Broadcasting


Our Studios & Management Offices
Are Up Stairs. Sales Offices Are Down Stairs.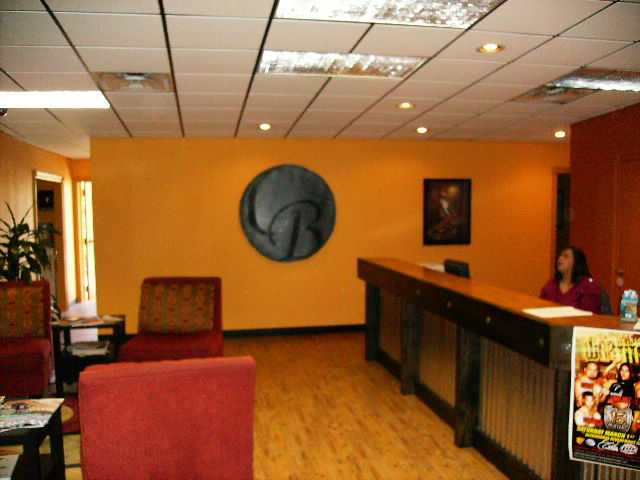 At The Top Of The Stairs It The
"Grand Lobby"
Off Of The Lobby You'll Find Management Offices Plus The
Program Director's Offices For KQID, KRRV, KKST & KZMZ.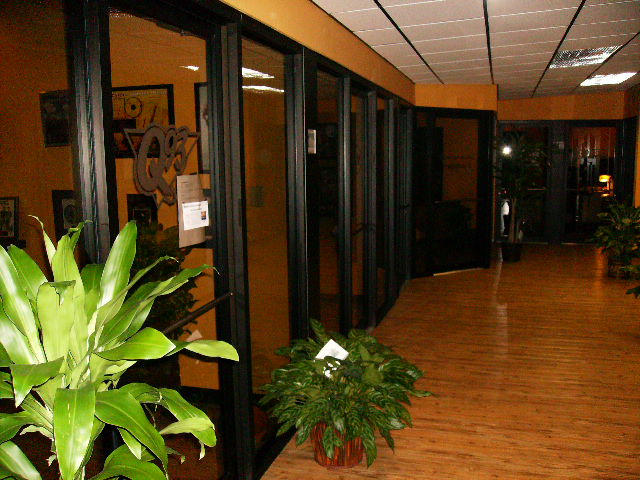 This Is The Radio Mall!
Studios For KQID (Q93), 100.3 KRRV, KKST (Kiss 98.7),
96.9 KZMZ, KDBS (94.7 & 1410) KSYL (970 & 104.9)
Magic 100.9 & 93.1 HD2 and Kdixie 100.3 HD2
It Is A Sight To See!

The Studios

KSYL 970 & 104.9
Central Louisiana's Only Talk Radio Station

94.7 ESPN & 100.3 HD3 Kdixie

96.9 KZMZ

Magic 100.9 & 93.1 HD2
Jay "Superstar" Stevens
KISS 98.7
Cenla's Home For Rap & Hip Hop & R&B
Melissa & Dave
100.3 & HD1 KRRV
Cenla's Country Legend
Josh & Miranda
Q93 Studio
KQID 93.1 & HD1

Engineering
Dave Graichen's Domain


This is the Nerve Center Of Cenla Broadcasting
It's Called Nexgen..
It Takes Up An Entire Wall And Provides Control For All
Eight Cenla Broadcasting Stations.
It Holds All Of The Music, Commercials & Special Programs
For Each Of The Stations. It Also Controls All
Satellite Switching And Control. A Studio Server & Back Up Server.
Plus A Main File Server.




This Is Another View..

Cenla Broadcasting Production Facilities
Managed By Award Winning
Rich Joyce
Here's Another Shot..

That's Intern Princes Monacale

Downstairs You'll Find The Sales Offices.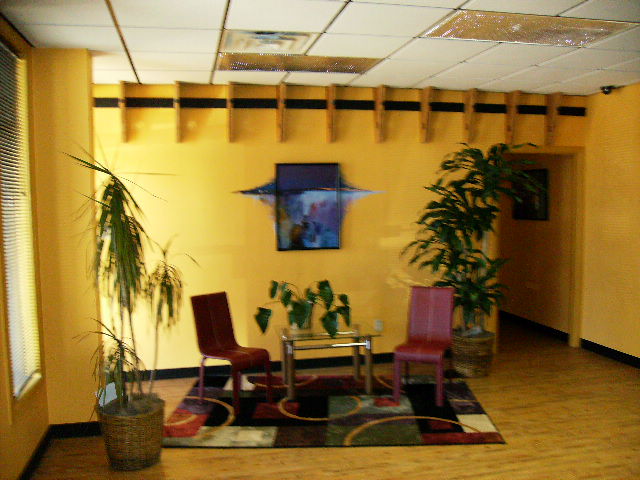 This Is The Sales Lobby.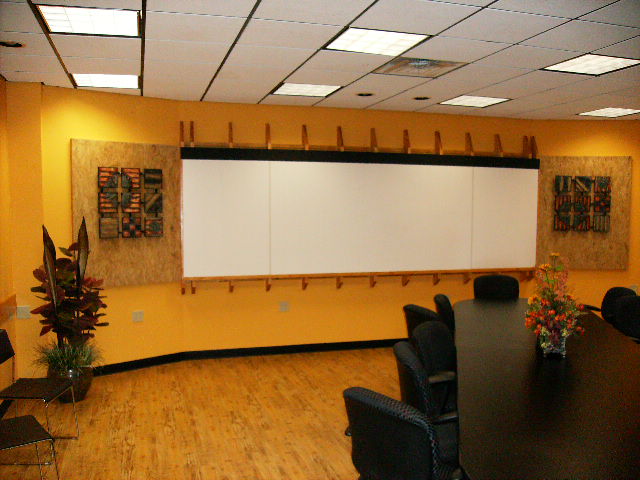 And Finally, This Is The Conference Room.
While I'd Like To Say We Have A Lot
Of High Level Meetings Here. Truth Is, We've
Had A Lot More Company Lunches. As Martha Would
Say, "That's A Good Thing"!
Transmitter Sites
Jena (Trout), LA
The Home Of KQID, Magic & ESPN
KQID's Tower Is A Monster
1,500 Feet On One Of The
Highest Plots Of Land Between
Baton Rouge & Monroe
This Transmitter Broadcasts 4 Signals
KQID 93.1, KQID 93.1 HD1, Magic 93.1 HD2
and ESPN 93.1 HD3
Cenla Broadcasting Was Proud To Have
The First HD Stations North Of I-10.
It Was A Huge Investment In What Will
Be The Future Of Radio.
Forest Hill
Home of KRRV, KZMZ, KKST & KDixie
Forest Hill
1,050 Feet
Looking down from the top of the tower.
Inside the building High Powered Transmitters Are
Laid Out Side By Side.
The First Transmitter is that of KZMZ. It's Our Last Tube Transmitter.
All Others Are Solid State.
Here's Another Look At It
Up Next Is KRRV
This Transmitter Actually Broadcasts 4 Radio Signals.
KRRV 100.3, KRRV 100.3 HD1,
KDIXIE 100.3 HD2 & KSYL 100.3 HD3
The Top Screen Shows The HD Signal.
Next Is KKST (KISS 98.7)
Again a Solid State Transmitter
Finally, This Is What Puts All Three Of The Stations
Signals Together And Sends Them Up The Tower
And Out To Your Radio
Cenla's Talkradio 970 KSYL
Is One Of The Oldest Radio Stations
In Cenla. Coming On The Air In 1948
KSYL's Towers On England Drive In Alexandria
During The Day It Broadcasts Only On The Left
Tower. It's Signal Goes Out In All Directions.
At Night The Tower On The Right Wakes Up And Makes The
Station Directional, Protecting Nashville & Oklahoma City
From Interference.
The KSYL Solid StateTransmitter Is Not Much Larger
Than A Large Microwave Oven. Yet It Broadcasts It
1,000 Watt Signal About 30 Miles In Every Direction.